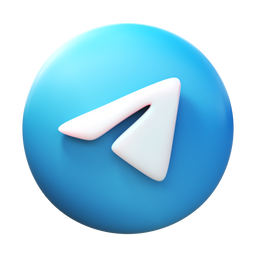 Telegram Auto Post Views [ Monthly ]
Telegram Auto Post Views [ Monthly ]
Telegram Auto post views helps user to get post on views automatically after posting in channel. You do not need to order on every post views, With this service you can buy for a monthly package for 30 days according to your per day post afterthat just freely post on your channel you will get your views instantly.
What Customise We Can Do With Auto Services ?
You can customise with according to your need Like -
1. Per day Post In Your channel
2. Per Post Views
4. Speed of views per minute
5. Days for you want to run
6. You can change link of channel in middle of order if you got any problem.
How to order this service ?
You can order this service via two method -
1. By Website [ Telekartsmm.com ].
2. By Telegram Bot [ @telekartsmm_bot ]
1. Go to website telekartsmm and then create account if you don't have, After that login via same username and password.
Then go to new order section select category "Telegram Auto Post Views [ Monthly ]" then after select service which you wanna buy.
2. After that enter public channel link in the link section.
3. Enter quantity of your order, Juts enter the number of views you want to get on per post of telegram.
4. All services have plan for 30 Days.
5. Done, Now you can post to your channel and get views instant after posting any messege to your channel.
6. If you want to increase/Decrease the speed of views per min on your post the you can contact the support team on telegram or you can create ticket on panel.
Explaination About Services -
what is meant by 10 Post/Day [ 30 Days ] ?
It means that we will give you daily views on future 10 post. Means when you post in your channel we will give you views on that post according to your selected speed.
In new order section just put what number of views you want on each post. We will give you exact same view on your post. All views services works instant.